Testimonials
RSID Evolved

Didn't find much review so I just took a chance and tried out the brand. No regrets with my decision. Definitely worth the buy!

John J.
GSID Vanguard

Napaka ganda ng frame. Mabilis and very responsive sa corners. A head turner talaga. The staff will guide you for the best build and answered my questions well kahit makulit ako. hehe Highly highly recommended both sa frame and staff.

Elmer J.
Super happy with my Spectre 2.0 in matte gray. Sobrang ok din ng customer service, answering all my questions about the frame and compatibility so I know which components to buy for my first build. Sa sobrang ganda, bumili na ko ng isa pang frame for misis!!!



Julius Lopez
In the first few rides with the Vanguard, I can already tell the improvement in comfort and ride quality. It really feels that I'm riding a quality bike. The best part of using the Vanguard is the pre/post sales service of Sid Composites. They will definitely answer all your inquiries ensuring that you will have peace of mind on your investment. Sana magkaron lang din sila ng shop sa Manila hahaha!

Ian N.
Light and stiff frames that won't hurt your pockets. Aside from their excellent frames, I also find their after sales service top class. They will entertain and recommend things that you need or you will ever need in your bike. RSID Zero user here. Top class.

Eman C. Adlaon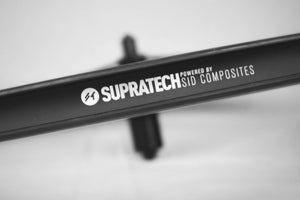 Supratech
A subsidiary of SID Composites.
forged under the vision of developing premium yet budget-friendly bicycle components such as wheelsets, stems and dropbars which can cope up to the demands of the futuristic and innovative biker.
manufactured in Taiwan, assembled in the Philippines
Testimonials
AFTER 100KM SUPRATECH RAB 2030

It was awesome, I was able to finish a 70km ride even without consistent training. Power transfer and efficiency is better than my old wheelset. It really helped me while doing the climbs here in our area which I'm really struggling before. Overall, I'm really satisfied with my upgrade, might not be much of an improvement with the weight since I only got a 100g reduction but the overall smoothness of the ride made all the difference. Definitely worth it.

Jeane E.
Yes. I have mine still in good running condition for almost 2 years. I have experience tough roads and unavoidable accidents but still these wheels are very good...

Querol D.
Wheelset feels stiff and is very agile. Workmanship is very good. Staff answered my inquiries very well. Highly recommended.

Elmer J.
Considering the cost and quality, I think it's worth every penny. My only question at this point is how long will they last on a regular, non-professional kinda use manner? BUT, for me, if these babies will last 5 or more years with regular maintenance, I would consider them good value for the money already. Still, that will remain to be seen because this product is still new on the market. Will I recommend them? ABSOLUTELY!

Rhodor Quizon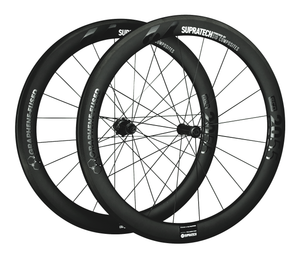 Warranty
SID Composites products are engineered and designed for high performance --we expect you to ride them like champions. Learn more about our warranty program.

Learn More.